He was a dark, depressed, maybe-masochistic, endlessly-cynical, and remorselessly courageous man.

He grew up in colonial India (tall guy, 3rd from left in the back row--as a member of the Burmese police) and he saw it for what it was--and he rejected it: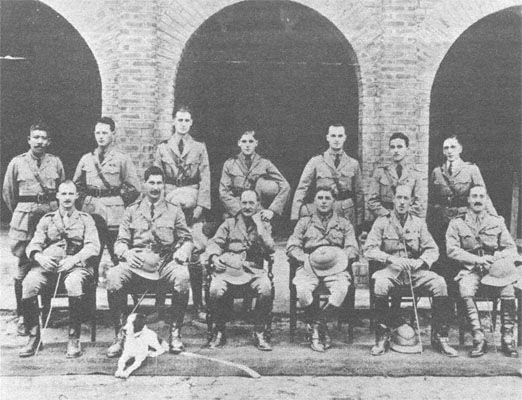 Burmese Days

He hated what the fascists were doing in Spain in '36 (basically war-gaming for WWII)




and he went to Spain to fight (he's the cadaverous tall guy with the mustache and cigarette):




and then he came back and wrote about the way that bothRight and Left would propagandize what had happened there as he arrived back, wounded and disillusioned, into Britain:

"the huge peaceful wilderness of outer London, the barges on the miry river, the familiar streets, the posters telling of cricket matches and Royal weddings, the men in bowler hats, the pigeons in Trafalgar Square, the red buses, the blue policemen—all sleeping the deep, deep sleep of England, from which I sometimes fear that we shall never wake till we are jerked out of it by the roar of bombs." [from Homage to Catalonia]

He saw the nightmare beyond the Socialist Utopia:




and he called it out by 1948, when the rest of Britain's Communists were trumpeting Stalin's heroism:

[Animal Farm]

Here's what he said about Bush 43's "war on terror":

"WAR IS PEACE."

"FREEDOM IS SLAVERY."

"IGNORANCE IS STRENGTH."

Those scoundrels and villains will not escape the verdict of history.